Lvwo Technology collects cards all day long, providing a higher than the market competitiveness exchange rate and a reliable cooperation platform. Welcome all card merchants to negotiate and cooperate。
Please identify official WeChat: lvwocfo
Only two WeChat, the others are counterfeit, be careful to choose!
Negotiators agreed on a climate deal at the 26th United Nations Climate Change Conference of the Parties, or COP26, in Glasgow on Saturday night, after last-minute concessions on coal pushed the agreement over the line.
After weeks of mediation, COP26 President Alok Sharma was visibly emotional when he announced the Glasgow climate agreement. A key line in the text pertaining to coal was watered down for the second time this week in order to get the deal done.
"I think we can credibly say that 1.5 C is alive. But it's pulse is weak," Sharma said, referring to the target laid out in the Paris Agreement in 2015 to keep average global temperatures to within 2 and 1.5 degrees Celsius this century.
"I apologize for the way this process has unfolded. I am deeply sorry," Sharma said. "I also understand the deep disappointment but I also think, as you have noted, that it is vital that we protect this package."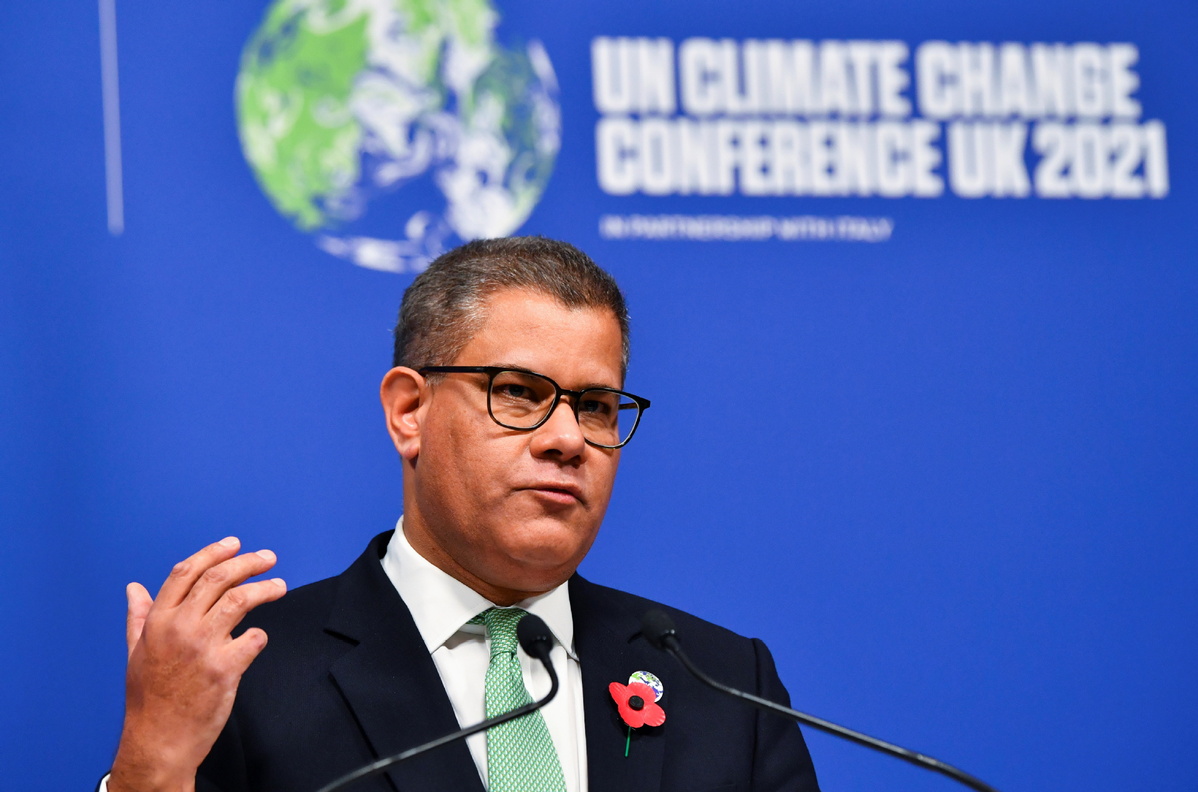 Sharma said that a "gulf remained" between what countries have promised on emissions reductions and what is needed to meet Paris goals, though he said he remained hopeful future conferences could make meaningful progress.
"This multilateral process can deliver," Sharma said. "This package sets a course for the world to deliver on the promises made at Paris."
China welcomed the outcome of the conference, calling it "of great significance for safeguarding multilateralism and concentrating (international efforts) on implementation of the Paris Agreement."
Prior to the finalization of the agreement, representatives from several countries including China said that the text was not perfect but that had no intention to reopen it.
An initial draft had called for nations to "phase out coal" projects this decade, and this language was changed to "phase down", after stiff opposition from Indian negotiators, who said it was unjust for rich nations to require the phasing out fossil fuels in developing nations that are in the midst of industrialization and urbanization.
"How can anyone expect that developing countries can make promises about phasing out coal and fossil fuel subsidies when developing countries have still to deal with their development agenda and poverty eradication?" India's environment minister Bhupender Yadav asked on Saturday evening in Glasgow.
China's vice-minister of ecology and environment Zhao Yingmin supported this perspective.
"The current global warming has been caused mainly by the industrialization in the past 200 years, mainly involving the developed countries," Zhao said during a news conference late Saturday evening. "This historical responsibility has been clarified by the Paris Agreement, hence the 'common but differentiated responsibilities'. The developed countries, therefore, must take the lead to cut emissions instead of requiring the developing countries to stop consuming coal; it is unfair."
Zhao said developed countries "must implement their pledges of funding and technology support for the developing countries" to improve their abilities to tackle climate change.
"Only in this way can all countries jointly push forward the process of coping with climate change," he said.
Zhao said there are still regrets regarding climate change funding.
"... The real climate change funding by developed countries for the developing countries has lagged far behind their promised target of $100 billion annually; and the developed countries, unwilling to provide support for the developing countries, have had a passive attitude toward global adaptation targets and still oppose the setting of relevant agendas."
UN Secretary General Antonio Guterres said the approved texts represent a compromise and reaffirmed his support for earlier drafts.
"They take important steps, but unfortunately the collective political will was not enough to overcome some deep contradictions," Guterres said. "We must end fossil fuel subsidies. Phase out coal."
Guterres said COP27 "starts now" and attempted to reassure onlookers leadership would continue to address the climate crisis.
"I want to close with a message of hope and resolve to young people, indigenous communities, women leaders, all those leading the climate action army. I know many of you are disappointed," he said. "The path of progress is not always a straight line. Sometimes there are detours. Sometimes there are ditches."